Duraflex Side Skirts
Select Your Vehicle
Original Price:

$74.00 - $1,769.00

Our Price: $32.95 - $1,168.40

Shipping:

Free Shipping

Availability:

Ships in 1-2 days
Side Skirts by Duraflex. These side skirts complete your car's aerodynamic, ground-hugging look. Engineered by the top experts, the Duraflex body parts feature precise fit and everlasting quality.
Features:
Helps to elevate your vehicle above the masses
Proprietary polymer blend for maximum flexibility and strength
Brings the ultimate in style and performance
Provides unbeatable durability and long-lasting service life
When you spend big money for a body kit, installation and paint, you have high expectations. You absolutely expect your vehicle to look great, but you also want that look to last. In order to get lasting good looks you have to start with a high-end quality Duraflex body kit. Duraflex combines fiberglass, plastic and flex resins to manufacture unique parts that are stronger than regular fiberglass, which means that they will flex instead of crack and bend instead of break. Since Duraflex parts are more flexible compared to standard fiberglass components, they not only last longer, but also allow for much easier installation.
You won't realize the full benefits of Duraflex body kits though, until you drive your vehicle. You'll enjoy the looks you get when everyone sees those smooth Duraflex curves, but you'll really love how durable your Duraflex panels are when backing out of a driveway or tapping a curb. You will also benefit from the materials unbeatable resistance to weather and chemical corrosion, which results in longer service life, ensuring your vehicle will look stunning for years to come. Give your valuable investment the style it deserves with the Duraflex body kit!
Returns Policy:
We want all customers to know that there will always be sanding, shaving, cutting, and/or filling prior to installing body parts. Also, the black primer finish must be sanded and other prep work will be required prior to painting.
Our customer guarantee is:
You can return your item within 30 days of receipt for any reason as long as it is returned in the original packaging and you pay for all shipping.
Original shipping fees are non-refundable.
20% retocking fee applies to all returns.
Products are non-refundable if altered in any way.
It is recommended that the part be installed by a professional body shop that has experience working with aftermarket fiberglass and urethane body kits including but not limited to sanding, shaving, cutting and filling.
Surface cracks in fiberglass are not considered product defect, they can be treated during the paint process.
Sometimes your body shop needs to 
Extra fees may be incurred for proper fitment.
Refunds will not be issued due to fitment issues.
Displayed vehicles are modified by professionals and they may look different than the part you will receive. Refer to individual part image (If available) to know what to expect.
About Duraflex
When it comes to FRP or Fiber Reinforced Plastic aerodynamic body kits, Duraflex is considered an industry leader. The company utilizes a proprietary resin formula that results in a product that is considerably more durable and more flexible than standard fiberglass parts.
Duraflex body kits need to be sanded, primed and painted before installation. Each part is specifically designed for the make and model of your car, which ensures the perfect fit each and every time.
Looking for durable and more affordable FRP aero kits for your ride? You can find your favorite Duraflex aero kit and full body kits at Sam's Motorsports. Duraflex aerodynamic kits are more cost-effective than standard fiberglass components, so you are assured of the best quality and the lowest price.
About Duraflex Side Skirts is available for the following vehicles:
1997-1999 Acura CL
1986-2001 Acura Integra
1991-1995 Acura Legend
1991-2001 Acura NSX
2002-2006 Acura RSX
1996-2008 Acura TL
2004-2014 Acura TSX
2005-2012 Aston Martin DB9
2006-2017 Aston Martin Vantage
1996-2008 Audi A4
2008-2016 Audi A5
1998-2004 Audi A6
1996-2008 Audi S4
2008-2016 Audi S5
2000-2015 Audi TT
2011-2016 Bentley Continental
2008-2013 BMW 1 Series
1984-2013 BMW 3 Series
2014-2020 BMW 4 Series
1989-2016 BMW 5 Series
1980-2018 BMW 6 Series
1991-1997 BMW 8 Series
1995-1999 BMW M3
2014-2018 BMW X5
2008-2014 BMW X6
1996-2002 BMW Z3
2003-2016 BMW Z4
2003-2007 Cadillac CTS
1999-2006 Cadillac Escalade
2007-2014 Cadillac Escalade ESV
2002-2006 Cadillac Escalade EXT
2004-2011 Chevrolet Aveo
1982-2021 Chevrolet Camaro
1995-2005 Chevrolet Cavalier
2005-2010 Chevrolet Cobalt
2004-2009 Chevrolet Colorado
1984-2019 Chevrolet Corvette
2011-2015 Chevrolet Cruze
2006-2011 Chevrolet HHR
2000-2013 Chevrolet Impala
1997-2012 Chevrolet Malibu
2000-2007 Chevrolet Monte Carlo
1994-2004 Chevrolet S10
1999-2006 Chevrolet Silverado
2000-2006 Chevrolet Suburban
2000-2006 Chevrolet Tahoe
2005-2021 Chrysler 300
1995-2000 Chrysler Cirrus
1998-2004 Chrysler Concorde
2004-2008 Chrysler Crossfire
1995-2006 Chrysler Sebring
1995-2014 Dodge Avenger
2007-2012 Dodge Caliber
2006-2021 Dodge Charger
2013-2016 Dodge Dart
1998-2003 Dodge Durango
1998-2004 Dodge Intrepid
2005-2008 Dodge Magnum
1995-2005 Dodge Neon
2002-2018 Dodge Ram
1995-2006 Dodge Stratus
1995-1998 Eagle Talon
1995-2000 Ford Contour
1998-2007 Ford Crown Victoria
2001-2004 Ford Escape
1997-2003 Ford Escort
1995-2000 Ford Explorer
1997-2008 Ford F-150
2000-2011 Ford Focus
2006-2016 Ford Fusion
1980-2020 Ford Mustang
1989-1997 Ford Probe
1993-1997 Ford Ranger
2010-2019 Ford Taurus
1996-1997 Ford Thunderbird
2018-2021 Genesis G70
1993-1997 Geo Prizm
2004-2009 GMC Canyon
2000-2006 GMC Sierra
1994-2004 GMC Sonoma
2000-2006 GMC Yukon
2001-2006 GMC Yukon XL
1990-2012 Honda Accord
1988-2015 Honda Civic
1993-1997 Honda Civic del Sol
2011-2016 Honda CR-Z
1988-1991 Honda CRX
2009-2013 Honda Fit
1999-2004 Honda Odyssey
1992-2001 Honda Prelude
2000-2009 Honda S2000
2001-2015 Hyundai Elantra
2009-2014 Hyundai Genesis
2010-2016 Hyundai Genesis Coupe
2007-2008 Hyundai Santa Fe
2011-2014 Hyundai Sonata
1997-2008 Hyundai Tiburon
2012-2017 Hyundai Veloster
2009-2012 Infiniti FX35
2009-2013 Infiniti FX50
2003-2008 Infiniti G35
2008-2014 Infiniti G37
2003-2004 Infiniti M45
1997-2006 Infiniti Q45
2014-2020 Infiniti Q50
2014-2015 Infiniti Q60
2014-2017 Infiniti QX70
2005-2015 Jeep Grand Cherokee
2010-2013 Kia Optima
1998-2001 Kia Sephia
2015-2016 Kia Soul
2005-2009 Kia Spectra
2004-2013 Lamborghini Gallardo
2003-2012 Land Rover Range Rover
2006-2009 Land Rover Range Rover Sport
1997-2012 Lexus ES Models
1998-2020 Lexus GS Models
2008-2014 Lexus IS F
2001-2013 Lexus IS Models
1990-2012 Lexus LS Models
1992-2010 Lexus SC Models
1998-2002 Lincoln Navigator
2014-2020 Maserati Ghibli
2005-2008 Maserati Quattroporte
2004-2013 Mazda 3
2003-2008 Mazda 6
1990-2005 Mazda Miata
1995-1999 Mazda Millenia
2006-2020 Mazda MX-5 Miata
1995-2003 Mazda Protege
1980-1995 Mazda RX-7
2004-2011 Mazda RX-8
1984-1993 Mercedes-Benz 190
1994-2014 Mercedes-Benz C Class
2014-2015 Mercedes-Benz CLA Class
1998-2009 Mercedes-Benz CLK Class
2006-2015 Mercedes-Benz CLS Class
1986-2016 Mercedes-Benz E Class
1998-2005 Mercedes-Benz M Class
1981-2013 Mercedes-Benz S Class
1980-2012 Mercedes-Benz SL Class
1998-2016 Mercedes-Benz SLK Class
1996-2002 Mercury Cougar
2002-2015 Mini Cooper
1991-1999 Mitsubishi 3000GT
1997-2002 Mitsubishi Diamante
1995-2012 Mitsubishi Eclipse
1989-1993 Mitsubishi Galant
2002-2017 Mitsubishi Lancer
2000-2003 Mitsubishi Montero Sport
1989-1998 Nissan 240SX
1990-1996 Nissan 300ZX
2003-2008 Nissan 350Z
2009-2020 Nissan 370Z
1998-2012 Nissan Altima
2009-2017 Nissan GT-R
1995-2008 Nissan Maxima
1991-1993 Nissan NX
2000-2012 Nissan Sentra
1989-2002 Nissan Silvia
1989-1998 Nissan Skyline
1997-1999 Oldsmobile Cutlass
1996-2000 Plymouth Breeze
1984-1988 Pontiac Fiero
1982-2002 Pontiac Firebird
2005-2010 Pontiac G6
1992-1998 Pontiac Grand Am
1988-2008 Pontiac Grand Prix
2006-2009 Pontiac Solstice
1995-2005 Pontiac Sunfire
1989-2012 Porsche 911
1987-1995 Porsche 928
1997-2012 Porsche Boxster
2003-2006 Porsche Cayenne
2006-2012 Porsche Cayman
2010-2015 Porsche Panamera
1986-1991 Saab 9000
2007-2009 Saturn Aura
1996-2002 Saturn S-Series
2013-2016 Scion FR-S
2005-2015 Scion tC
2004-2015 Scion xB
2008-2016 Smart Fortwo
2013-2020 Subaru BRZ
1993-2014 Subaru Impreza
2000-2004 Subaru Legacy
2015-2020 Subaru WRX
2018-2021 Tesla 3
2012-2021 Tesla S
2017-2020 Toyota 86
1988-2014 Toyota Camry
1990-2005 Toyota Celica
1984-2016 Toyota Corolla
2003-2008 Toyota Matrix
1985-1995 Toyota MR2
2000-2005 Toyota MR2 Spyder
1991-1997 Toyota Previa
2004-2015 Toyota Prius
1999-2003 Toyota Solara
1982-1998 Toyota Supra
2005-2010 Toyota Tacoma
2007-2014 Toyota Tundra
2007-2011 Toyota Yaris
1998-2005 Volkswagen Beetle
1993-2005 Volkswagen Golf
1999-2009 Volkswagen GTI
1993-2014 Volkswagen Jetta
1998-2001 Volkswagen Passat
2006-2009 Volkswagen Rabbit
2001-2009 Volvo S60
Next applications has not been categorized, it will not show in the vehicle lookup. The applications listed below are for reference only, please contact us to verify fitment.
1976-1979 BMW 6 Series
1971-1979 Mercedes-Benz SL Class
1982-1985 Toyota Supra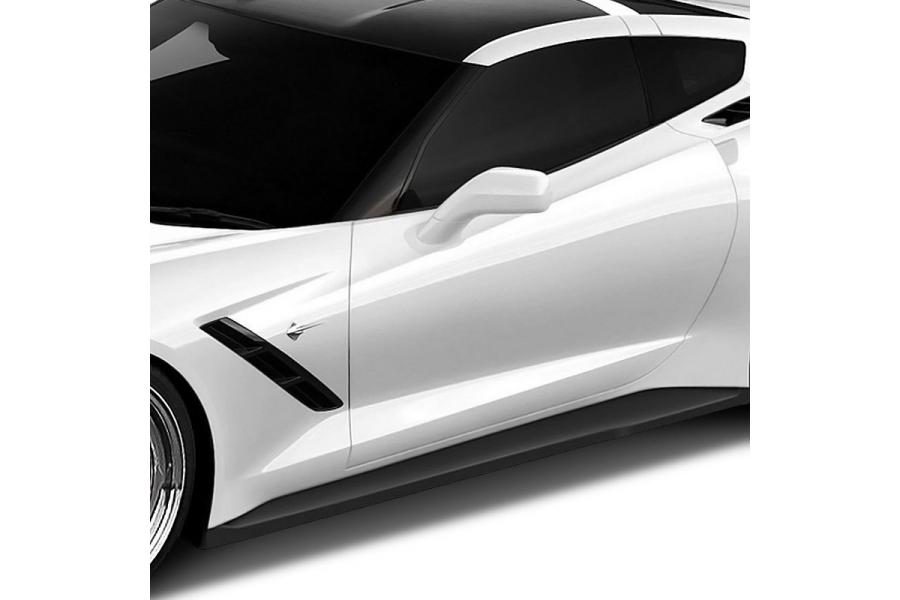 Duraflex Side Skirts
1 Customer Reviews
5 Star

5 (100%)

4 Star

4 (100%)

3 Star

0 (0%)

2 Star

0 (0%)

1 Star

1 (100%)