We see floor mats all the time but do not give them too much attention, as they do not seem too significant. In reality, they are an important part of keeping our cars clean and tidy, plus, they also improve the overall appearance of their interior. In case you were not aware, car floor mats have tons of uses. Sometimes, the unavailability of floor covers results in the deterioration of a vehicle's interior. Spills and falls can leave permanent marks and cause corrosion, which is why having covers beneath our vehicle's interior is crucial.
Importance of Car Floor Mats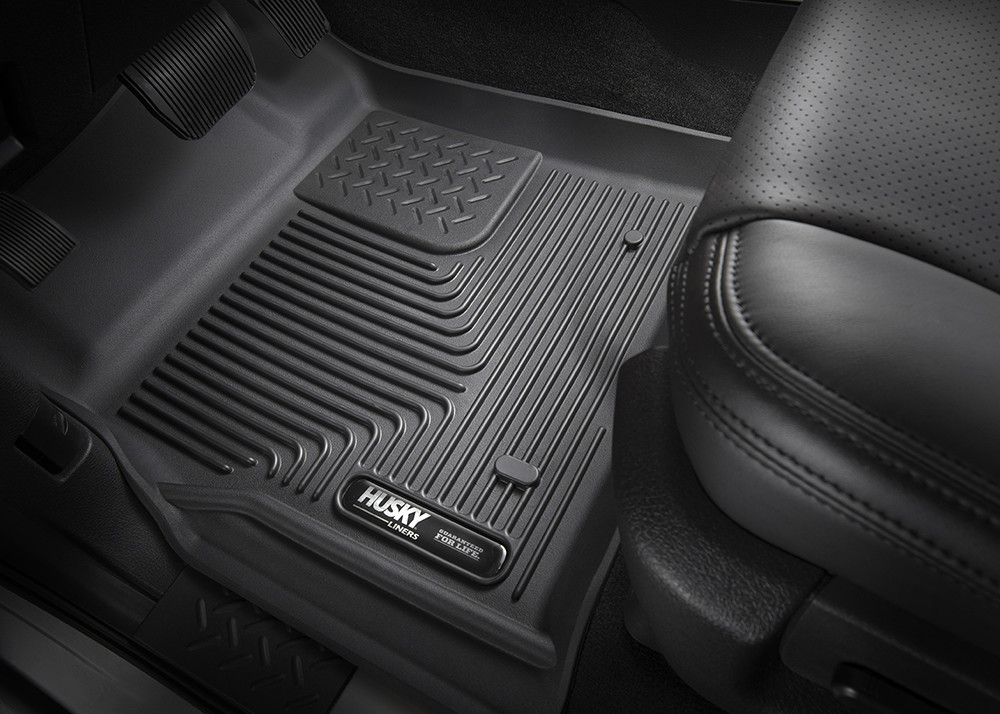 The carpet inside a car has to endure a lot because of regular usage. Most car owners tend to drive their cars every day. Therefore, the more they use them the more damage the carpet has to endure. Some people also tend to have pets and kids who tend to make things quite messy during the rides. Perhaps, you live in a rainy area, which often results in mud prints and other kinds of dirt inside a car. Keeping aside what your particular case is, having an unclean carpet is never good.
Not only does this make your car look dirty, it also becomes a breeding ground for all kinds of germs. You will want to keep your carpet free from stains by placing a floor mat as it will make sure that not only does it stay away from harmful elements, is shielded from dirt, but also improves the resale value of your vehicle. Also, it will reduce the chances of bad smells and molds forming in your car's cabin.
When it comes to car floor mats, there are different kinds of them. All of them have their unique benefits. Solid rubber mat options are quite famous in cold areas as they offer winter protection. There are also clear ones that shield the carpet from mud. But recently, there has been an increase in the use of all-weather floor mats. As the name implies, these mats are perfect for any vehicle as they offer protection from different seasons. Be it or summer or the winters, all weather floor mats make sure that your car's interior remains tidy at all times.
All Weather Floor Mat Benefits
You must be wondering what are the benefits of all-weather floor mats for vehicles.Well, let us discuss some of them.
1. Durability
One of the best things about all-weather car mats is that they are developed with strong rubber. This gives them longevity in comparison to other styles of mats. You will notice that all weather mats are quite flexible despite being extremely sturdy. This allows them to endure a lot of wear and team. The heavy duty material is also capable of withstanding constant rubbing and contacting of shoes.
2. Excellent Visual Appearance
By adding all weather floor mats to your car's interior, you will add color and class to your car. The mat's unique appearance will accentuate the interior look of your car by tenfold.
3. Protecting the Interior
All weather car mats offer vehicles perhaps the most comprehensive interior protection in comparison to any other car mat. Your car's carpet will remain clean and dry at all times.
4. Cleaning these Mats is Quite Easy
The materials used for creating all weather car mats are extremely simple to wash and clean. You can easily wash and clean the spillage on top of it. You can also spray it using soap and water. Also, there won't be any odor remaining once the mat dries out.
5. It Traps Dirt and Moisture
The waterproof surface of all-weather floor mats makes sure to trap any kind of spillage on top of it. The mats can also trap dust, sand, and other dry particles effectively.